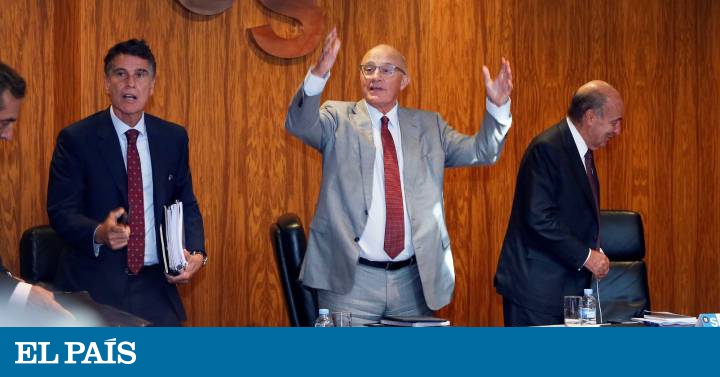 Básicamente, los trabajos consisten en la colocación de la plataforma de vías, señalización y sistemas de seguridad en un túnel de 1,4 kilómetros de longitud excavado bajo la sierra y que forma parte de la denominada variante de la Serra Grossa. Las obras comenzaron en su primera fase en 2010 y oficialmente se dieron por paradas en octubre de 2013, aunque ya un año antes había cesado la actividad de los operarios de la unión temporal de empresas FCC-Cívica por la crisis económica que sacudió al Consell del PP. Las obras consisten en habilitar el túnel en doble vía electrificada que discurre paralelo a la avenida de Villajoyosa bajo el macizo de la Serra Grossa, entre los apeaderos de Sangueta e Isleta, para ser utilizado por las líneas del TRAM procedentes de la playa de San Juan, El Campello y Benidorm. El túnel sustituirá a la infraestructura actual que pasa por el frente litoral y que consiste en una vía única que usa varios túneles cortos para salvar edificaciones y de la finca Adoc. El túnel de la Serra Grossa es una obra clave para ampliar y mejorar las frecuencias del tranvía a las playas, San Vicente, El Campello y Benidorm, y, además, reestructurar algunas líneas del bus urbano de Alicante, básicamente las que cubren servicios parecidos a estas línea, consiguiendo con ello un transporte público más racional y sostenible. El túnel estaba prácticamente terminado por el Consell del PP, que se gastó 21,1 millones de los 29,9 millones totales presupuestados, y ahora queda pendiente el equipamiento (por 8,7 millones), principalmente la catenaria, electrificación, los sistemas de telecomunicaciones y la señalización. El presidente Ximo Puig subrayó que se trata de una obra «muy importante» que fue suspendida por el PP «por falta de planificación», ya que «al mismo tiempo que se paraba, se hacía en la Ciudad de la Luz un edificio que no se ha usado». El jefe del Consell destacó que el túnel contribuirá a mejorar las comunicaciones del área metropolitana de Alicante con Benidorm y Dénia y ayudará a fortalecer a FGV como un servicio público de calidad. Puig y la consellera María José Salvador insistieron en subrayar la apuesta del Consell por esta actuación se produce pese a tener «problemas gravísimos de financiación, por lo que ésta es una de las pocas obras que podemos empezar debido a que una parte significativa del presupuesto para inversiones va dirigido a pagar obras ejecutadas en el pasado, por ejemplo la avenida de Dénia en Alicante», subrayaron. La consellera de Obras Públicas ensalzó también la relevancia de esta actuación y señaló que las vías del tren de primera línea del mar dejarán de utilizarse para ser sustituidas por una vía verde paralela al paseo de la Cantera que debe negociarse con el Ayuntamiento.
For the original version including any supplementary images or video, visit http://www.diarioinformacion.com/alicante/2017/10/25/desbloquean-tunel-tranvia-acercara-benidorm/1950098.html
The Restorative Care Center will also be an integral part of the La Grande community. A planned hydroponics and aquaculture operation that will fund the facility will provide more than 100 new jobs, according to the release. As stated on the VRCC's website, the care center's ultimate goal is "to promote the healing and the return of health and hope to our veterans and their families." When they return from service, many veterans experience post- traumatic stress disorder and other mental and physical ailments. Gross, who participated in the pilot program along with five other veterans, said he has never been diagnosed with PTSD, but he is a disabled veteran who served more than 20 years in the Army. He explained that once the center is fully operational, the vets coming to VRCC will be able to stay there for a few days, weeks or even months. The program will also eventually invite the family of the veteran to come because they are important in the healing process. Besides journaling and breathing exercises, the National University of Natural Medicine treated the "whole person" by sitting down with the veterans one on one to evaluate their needs and facilitate their healing, Gross said. The participating veterans also received the benefits of soaking in the waters of the hot springs and of acupuncture during the Oct. 6-9 pilot program. Nicolina Hesse, from Wicked Wilderness, an outdoor enthusiast group, provided outdoor recreational therapy during the pilot program, leading the veterans on a hike around Morgan Lake, according to the release. There was also plenty of quality time to bond with other veterans who empathize, which is valuable in the healing process.
For the original version including any supplementary images or video, visit http://www.lagrandeobserver.com/news/local/5710948-151/retired-veteran-takes-part-in-vrcc